Our traditional brands that bear the values
of our true 100% French artisan cutlery
The brand that adapts to everyone!
The brand "André VERDIER" strong of a family tradition which lasts for nearly two centuries, implements the ancestral know-how and passion transmitted from father to son without ever forgetting to turn towards modernity paying attention to ecology.
The André VERDIER brand collectionis divided into three main families: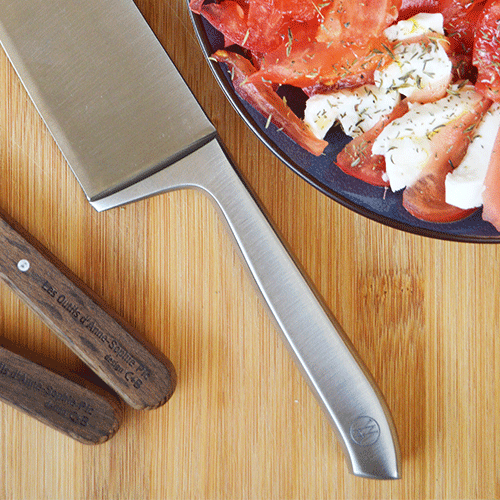 Professional knives 100% forged with exceptional cutting quality and essential tools of culinary preparation with, in exergue, "Anne-Sophie PIC's Tools". The paring knives and spatulas of the famous Michelin three-star chef are here at the disposal of enlightened amateurs!
pocket knives for the outdoor
The Alp, The Coyote and the Coyote Trekking. Practical and effective they accompany you without worry daily in your activities. The ideal travel companion!
Some can even be personalized with our laser engraving machines.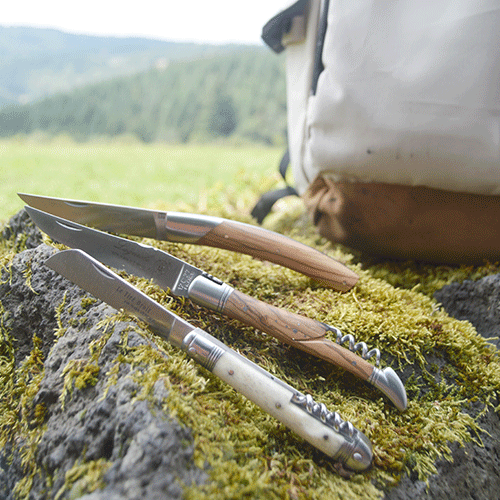 The famous "LE THIERS ®" by André VERDIER "declined in folding knives and for the Arts de la table.
The inevitable "LAGUIOLE" André VERDIER declined in pocket knife but also in a range of cutlery and sommeliers.
The excellent "TIRE-DROIT" declined in one, two or three pieces to fit nicely in all pockets.
The classic that never goes unfashionable
The Scof brand (Société de Coutellerie et d'Orfèvrerie Française) has its origins in 1726 in the Thiernoise region. Perfect synthesis of old-fashioned manufacturing processes and the latest production techniques, Scof cutlery is entirely produced in our workshops.
Scof flatware, an exceptional cult
Cutlery designed for a pleasant grip, without strictly predefined function; just the choice to use one or the other at any time of the meal, for a casual approach.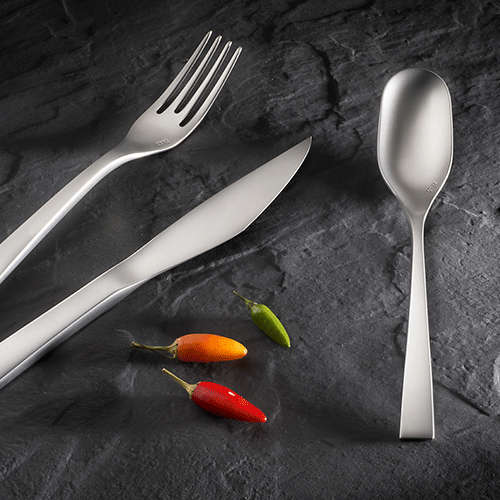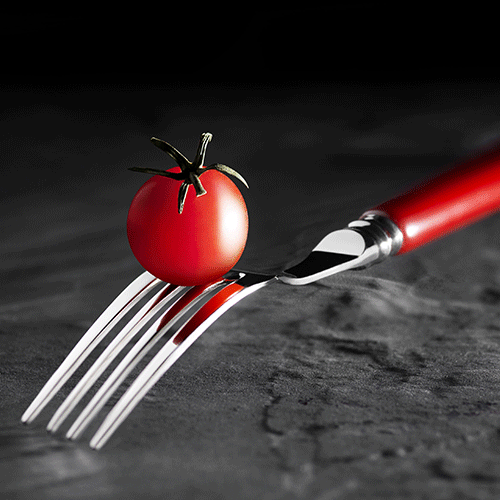 First line silversmith in color, the Original jealouse, many times imitated but never equaled. Born to accompany the precious moments of conviviality.
The third most known Scof range, an elegance and forms without time. Geometry and contrast for these pieces at a certain pace, a reference to the noble game.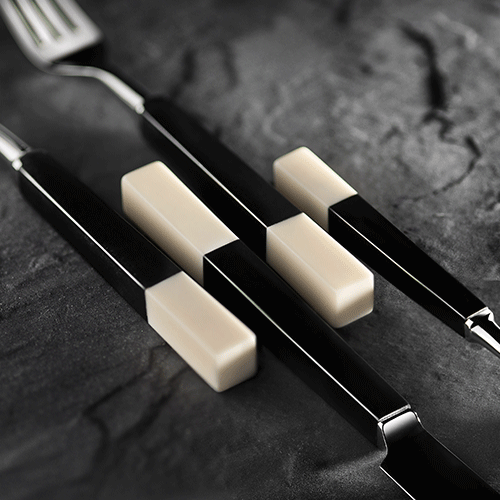 Delarboulas, whose origins date back to 1865, is based on traditional manufacturing methods and crafts. From the design of a product to its entire manufacturing, the VERDIER team supports a work of imagination and the ability to adapt to the needs of the customer.
Delarboulas, the dream flatwarebecomes reality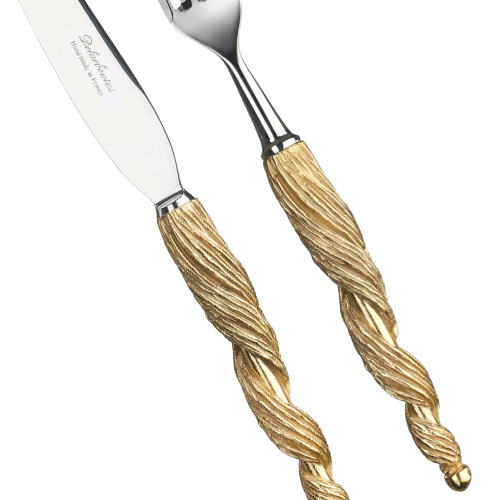 Let yourself be tempted by its fluid lines and golden voluptuousness. This magnificent Baroque style very elegant and neat filled style each table.
A beautiful acrylic and pewter work, with this fine and elegant inclusion on a very pop cover. Beauty and refinement in all its forms.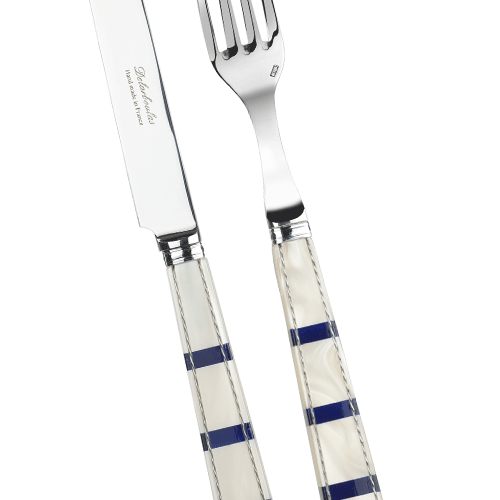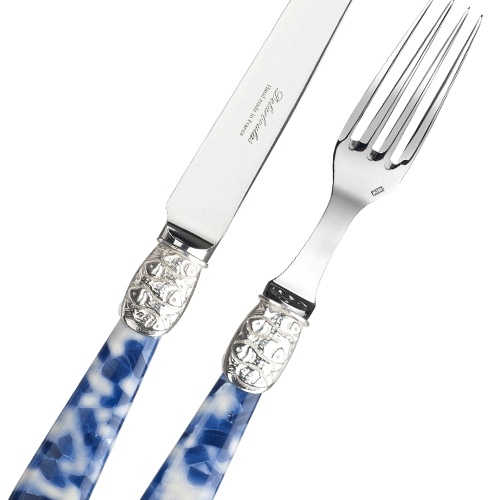 Immerse yourself in an oriental pond, inside a zen and relaxing atmosphere. This golden flatware will give you a nice moment of refreshment.
We're working on our brand's new websites, to offer you the most complete user experience. We invite you to verify periodically on our News Feed page to know more about the publication !
Did you find something interesting ?
3, Rue de Martignat
63250 Celles-sur-Durolle (FR)
+33 (0)4 73 51 50 22
ventes@andre-verdier.fr